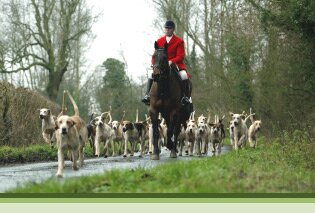 The Support Hunting Association is one of the UK's most prominent pro-hunting organisations, now incorporating issues related to Game Shooting, Fox Hunting and Angling.
About Us

Full Contents

The menus below contain the full contents of the site.
News Centre
Background Information
Information on Hunting
The Hunting Bill
Other Links
Latest News RSS Feed
Search our site

Search our site using Google.
| | |
| --- | --- |
| | WWW Supportfoxhunting.co.uk |
Have you seen these pages?

Police View of a hunting ban - Two chief constables voice their concern on a ban on hunting. Timelines -On the current Hunting Bill, the attempts to ban hunting, and on the ban in Scotland. Hunting vs. Human Rights - Parliament has advised that the Hunting Bill is incompatible with the Human Rights Act.
Quotes


The ban has guaranteed that the time and money invested by the League Against Cruel Sports and the RSPCA has increased animal suffering. We told them this would happen. This rise in suffering since the ban is the cost of ignoring that warning!

Daily Telegraph
3 May 2005.


Numerous police officers accompanied the more than 250 hunts which took place yesterday, the first day that the sport became illegal. Despite the friendly exchanges between officers and huntsmen and women, the presence of the police posed a question: what public good were they trying to uphold?

Daily Telegraph
20 February 2005.
The Countryside Alliance 'Hunting Action Pack 2004' - 6 February 2004

The Countryside Alliance (CA), in conjunction with the Council of Hunting Association (CHA), has launched a new 'Hunting Action Pack' for 2004 which aims to increase both understanding and support for hunting with dogs.


The pack contains information, ideas and initiatives aimed at encouraging individuals, hunts and clubs to promote their activities within their local community. Over 2000 events were held nationwide as a result of a last year's campaign.

The new pack includes a list of all national and regional CA and CHA contacts, along with information on letter writing, a banner campaign and key messages. To help generate new ideas, a feedback form for hunts and clubs is included.

Commenting on the pack, Simon Hart, Chief Executive of the Countryside Alliance said: "As we enter the next stage of the campaign to secure a long term future for all forms of hunting with dogs, hunts and clubs across the country are being actively encouraged to seize the initiative and positively promote their activities. This essential pack provides the tools and resources for individuals to campaign effectively in their local area and we hope that the momentum gained from last year's campaign will help to make this year even more successful".

PLEASE NOTE
The text above is directly from the Countryside Alliance website.
Related links