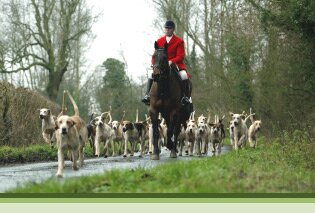 The Support Hunting Association is one of the UK's most prominent pro-hunting organisations, now incorporating issues related to Game Shooting, Fox Hunting and Angling.
About Us

Full Contents

The menus below contain the full contents of the site.
News Centre
Background Information
Information on Hunting
The Hunting Bill
Other Links
Latest News RSS Feed
Search our site

Search our site using Google.
| | |
| --- | --- |
| | WWW Supportfoxhunting.co.uk |
Have you seen these pages?

Police View of a hunting ban - Two chief constables voice their concern on a ban on hunting. Timelines -On the current Hunting Bill, the attempts to ban hunting, and on the ban in Scotland. Hunting vs. Human Rights - Parliament has advised that the Hunting Bill is incompatible with the Human Rights Act.
Quotes


The ban has guaranteed that the time and money invested by the League Against Cruel Sports and the RSPCA has increased animal suffering. We told them this would happen. This rise in suffering since the ban is the cost of ignoring that warning!

Daily Telegraph
3 May 2005.


Numerous police officers accompanied the more than 250 hunts which took place yesterday, the first day that the sport became illegal. Despite the friendly exchanges between officers and huntsmen and women, the presence of the police posed a question: what public good were they trying to uphold?

Daily Telegraph
20 February 2005.
Police view on Hunting

Police view of a ban on Hunting

"...I do not have any dedicated resources to do this - to police hunts, the resources have to come from elsewhere. Our new style of policing is very much about engaging with neighbourhoods. I am concerned that a hunting ban could cause difficulties, but we will have to wait and see how this will work out - I will watch with interest."



" If people are arrested they will have to be taken to a station and that will take several hours. Where do we put all the animals and how do we take control of them? Very few police officers are qualified to deal with horses and dogs and we haven't got large areas for stables. Should police be using their budgets to build stables? "With some 350 hunts in the country and about 250,000 people who take their dogs on individual hunts, the police surveillance task would be enormous — especially as most hunting takes place in isolated areas with minimal police presence."
*in July 2006 Maria Wallis was replaced as Chief Constable of Devon and Cornwall Police