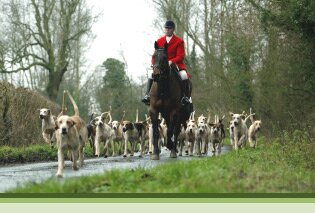 The Support Hunting Association is one of the UK's most prominent pro-hunting organisations, now incorporating issues related to Game Shooting, Fox Hunting and Angling.
About Us

Full Contents

The menus below contain the full contents of the site.
News Centre
Background Information
Information on Hunting
The Hunting Bill
Other Links
Latest News RSS Feed
Search our site

Search our site using Google.
| | |
| --- | --- |
| | WWW Supportfoxhunting.co.uk |
Have you seen these pages?

Police View of a hunting ban - Two chief constables voice their concern on a ban on hunting. Timelines -On the current Hunting Bill, the attempts to ban hunting, and on the ban in Scotland. Hunting vs. Human Rights - Parliament has advised that the Hunting Bill is incompatible with the Human Rights Act.
Quotes


The ban has guaranteed that the time and money invested by the League Against Cruel Sports and the RSPCA has increased animal suffering. We told them this would happen. This rise in suffering since the ban is the cost of ignoring that warning!

Daily Telegraph
3 May 2005.


Numerous police officers accompanied the more than 250 hunts which took place yesterday, the first day that the sport became illegal. Despite the friendly exchanges between officers and huntsmen and women, the presence of the police posed a question: what public good were they trying to uphold?

Daily Telegraph
20 February 2005.
Northern Ireland Coursing ban - 11 March 2004

As soon as Northern Ireland's hare coursing ban was introduced last year, the legal battle began. As we head towards the outcome, we look back at the ban.


Angela Smith, MP for Basildon

When Northern Ireland's Environment Minister Angela Smith (and former senior employee for the League Against Cruel Sports) announced plans for legislation to ban all forms of hare hunting from the 1st January 2004, she pointed to the fall in numbers of the hare as the reason.

However, as the dogs are muzzled in Northern Ireland when coursing, the number of hares killed is minimal, making the ban not only pointless but also pointing towards prejudice as the real reason for it.

After imposing the ban, the Minister also said her department would conduct a review of Northern Ireland's wildlife legislation with the strong possibility of permanently banning all forms of hare hunting.



Hare Coursing - in Northern Ireland the dogs must be muzzled.

The Countryside Alliance has said that the ban on hunting will seriously damage the conservation work needed to maintain the number of hares in Northern Ireland.

In a press release they said "Northern Ireland's leading authorities on Irish Hare conservation are on record as saying that well managed country sports are an important conservation force and we are concerned that the introduction of the Special Protection Order will have a negative effect upon Irish Hare numbers.

The Minister claims that her action is necessary on conservation grounds, despite the fact that there are no reliable estimates available for Irish Hare numbers in Northern Ireland and there is also no evidence to suggest that the population is currently declining. Leading conservations in NI do not support the Minister's action."



Hare coursing ban timeline

October 2003
Northern Ireland's Environment Minister Angela Smith (and former LACS employee) announced plans for legislation to ban all forms of hare hunting from the 1st January 2004. 1st January 2004
The temporary ban, for 12 months, came into force: all hare coursing is banned. The ban can be renewed in December 2004 for next year at the minister's discretion. 15th January 2004
The Countryside Alliance Ireland won the first round of its legal battle against the ban. 2nd February 2004
The CA returned to court seeking leave to instigate further legal action to prevent Northern Ireland's Minister for Prejudice banning other forms of Irish Hare hunting. May 2004
The next stage of the judicial review takes place in court against the temporary ban.

Countryside Alliance Ireland and their partners, Dungannon and District Coursing Club, successfully sought leave for judicial review of the minister's biased decisions in Belfast's High Court on Thursday 15th January. They alleged that the minister acted on personal prejudice by ignoring all the relevant scientific evidence and failed to follow established democratic processes.

After the hearing, Ronan Gorman Chief Executive Countryside Alliance Ireland said the hunting community was delighted that Mr. Justice Girvan agreed former League Against Cruel Sports employee Angela Smith had a case to answer.

The leaders of Northern Ireland's main political parties have expressed concern and outrage at what Angela Smith is doing. Ian Paisley, David Trimble, former Environment Ministers Dermot Nesbitt & Sam Foster and other NI Assembly members from across the political divide, have written to the Secretary of State, expressing their astonishment at not having a proper consultation process. In their letters they made the point that consultation documentation detailing evidence for the proposal should have be issued by the Department and that this is an issue best dealt with local politicians, who can deal with it in an honest and impartial way.

On BBC's Countryfile on Sunday 7th March, the minister refused to appear but said that the ban was necessary in conservation of the hare, who's numbers are falling. However, also appearing on the programme, a professor from Belfast University claimed that the coursing club was responsible for improving conservation and helping the university with their work.

The next stage of the judicial review is in May.

PLEASE NOTE
Significant sections of this text are from the Countryside Alliance wbsite

Related links