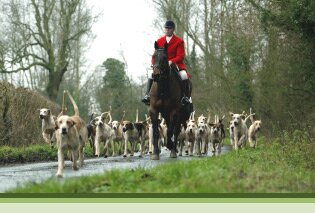 The Support Hunting Association is one of the UK's most prominent pro-hunting organisations, now incorporating issues related to Game Shooting, Fox Hunting and Angling.
About Us

Full Contents

The menus below contain the full contents of the site.
News Centre
Background Information
Information on Hunting
The Hunting Bill
Other Links
Latest News RSS Feed
Search our site

Search our site using Google.
| | |
| --- | --- |
| | WWW Supportfoxhunting.co.uk |
Have you seen these pages?

Police View of a hunting ban - Two chief constables voice their concern on a ban on hunting. Timelines -On the current Hunting Bill, the attempts to ban hunting, and on the ban in Scotland. Hunting vs. Human Rights - Parliament has advised that the Hunting Bill is incompatible with the Human Rights Act.
Quotes


The ban has guaranteed that the time and money invested by the League Against Cruel Sports and the RSPCA has increased animal suffering. We told them this would happen. This rise in suffering since the ban is the cost of ignoring that warning!

Daily Telegraph
3 May 2005.


Numerous police officers accompanied the more than 250 hunts which took place yesterday, the first day that the sport became illegal. Despite the friendly exchanges between officers and huntsmen and women, the presence of the police posed a question: what public good were they trying to uphold?

Daily Telegraph
20 February 2005.
Prejudiced MPs playing cards - 15 December 2003

The Countryside Alliance is selling a set of playing cards - similar to those of the most wanted in Iraq - depicting 'the most prejudiced MPs in the country' due to their opposition to hunting.


Ann Widdecombe is one of only 6 anti-hunting Conservative MPs

The pack of 54 cards is on sale for around five pounds from the Countryside Alliance's on-line shop.

Ann Widdecombe, Conservative MP for the Kent constituency of Maidstone and the Weald, is pictured in the so-called Pack of Prejudice as the Queen of Clubs.

Minister of State for Rural Affairs Alun Michael has a Joker card, while Labour backbencher and former actress Glenda Jackson is the Queen of Hearts.

Speaking to the BBC, Ann Widdecombe said she was "relaxed" about being included in the £5 deck.

She said: "I think the concept is very amusing. I hope they will be sporting enough to send me a pack for Christmas.


"

Good luck to them and I hope they have a merry Christmas and hunting is banned in the New Year.






"
Ann Widdecombe MP
Anti-hunting, Conservative.
"I haven't seen the cards in question, but unless it's in very, very bad taste, I'm totally relaxed; as far as I'm concerned, it's an occupational hazard of public life.

"Good luck to them and I hope they have a merry Christmas and hunting is banned in the New Year."

Miss Widdecombe said she would continue to vote for a ban when legislation next came to the House of Commons.

BUY THE CARDS
You can buy a pack of the cards from the Countryside Alliance on-line shop.
Related links