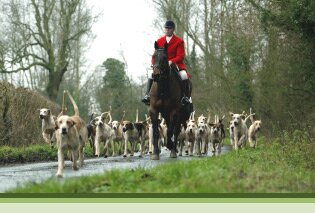 The Support Hunting Association is one of the UK's most prominent pro-hunting organisations, now incorporating issues related to Game Shooting, Fox Hunting and Angling.
About Us

Full Contents

The menus below contain the full contents of the site.
News Centre
Background Information
Information on Hunting
The Hunting Bill
Other Links
Latest News RSS Feed
Search our site

Search our site using Google.
| | |
| --- | --- |
| | WWW Supportfoxhunting.co.uk |
2007 Oakley Hounds Calendar

All profits from this calendar will be donated equally to two local good causes. The Thames Valley and Chiltern Air Ambulance and the Oakley Hounds.
Have you seen these pages?

Police View of a hunting ban - Two chief constables voice their concern on a ban on hunting. Timelines -On the current Hunting Bill, the attempts to ban hunting, and on the ban in Scotland. Hunting vs. Human Rights - Parliament has advised that the Hunting Bill is incompatible with the Human Rights Act.
Quotes


The ban has guaranteed that the time and money invested by the League Against Cruel Sports and the RSPCA has increased animal suffering. We told them this would happen. This rise in suffering since the ban is the cost of ignoring that warning!

Daily Telegraph
3 May 2005.


Numerous police officers accompanied the more than 250 hunts which took place yesterday, the first day that the sport became illegal. Despite the friendly exchanges between officers and huntsmen and women, the presence of the police posed a question: what public good were they trying to uphold?

Daily Telegraph
20 February 2005.
Hunt ban bites in countryside - 18 August 2005

Rural businesspeople in Yorkshire say they are already being hit by the effects of the ban on hunting with dogs even though the new hunting season is still more than two months away.

Six months after the ban came into force, livery yards, farriers, blacksmiths and those who make saddlery and hunting clothes are starting to suffer from the dwindling numbers of hunters.

The ban on fox hunting with dogs came into force on February 18 after the Government used the Parliament Act to override opposition by the House of Lords.

Shelagh Tinnion, whose daughter runs livery stables in North Yorkshire, said her business had been affected by the ban – and she predicted it would be hit even worse as the time of the traditional start to the hunting season approached.
She said: "We are coming to the end of August and it is the time when the hunting horses would be starting to come in and they are not.

"My daughter would normally have 10 or 12 horses at this time of year but now there are only four or five.

"She can't afford to run at a loss. She has already dropped her charges for hunting horses from £125 a week to £75 to keep the clients she has.

"Many other livery yards in the area are experiencing the same situation with a dwindling number of clients and owners are now diversifying and going into showing and drag hunting.

"It's going to hit a lot of people and have a knock-on effect with many businesses. I don't know if my daughter's business will be able to survive."

Stephen Clark, who owns Ride-Away, a saddlery and country clothing company based in York, said he was expecting a 20 per cent decline in turnover as the number of people hunting fell.

He added: "The drop won't be enough to close us because a big percentage of hunters will carry on but we will be affected once the season starts."

Dorothy Fairburn, regional director of the Country Land and Business Association, said it was too soon to say how badly businesses would be affected because many hunts would try to carry on within the legal boundaries.

But she added that there would be knock-on effects throughout the rural community.

"Because Yorkshire is a great hunting country, people come up to stay and go hunting, so I expect hotels will miss out when the hunting season starts," she said.

"The implications are quite wide and if you are, for example, a blacksmith then that is what you do and you can't suddenly go into computer design. There aren't any alternatives for some people."

As well as fox hunting, deer-hunting and hare-coursing with dogs are also outlawed in England and Wales but hunters are allowed to chase rabbits or rats. They can also use no more than two dogs to flush out a fox to be shot.

Exercising packs of hounds without using them to hunt is also legal, as is drag hunting – chasing an artificial scent laid earlier.

PLEASE NOTE - © Johnston Press New Media 2005.
The text above is directly from The Yorkshire Posts article "Hunt ban bites in countryside" - access it below.
Related links

Yorkshire Post | 18 August 2005